Pet Preparedness Month!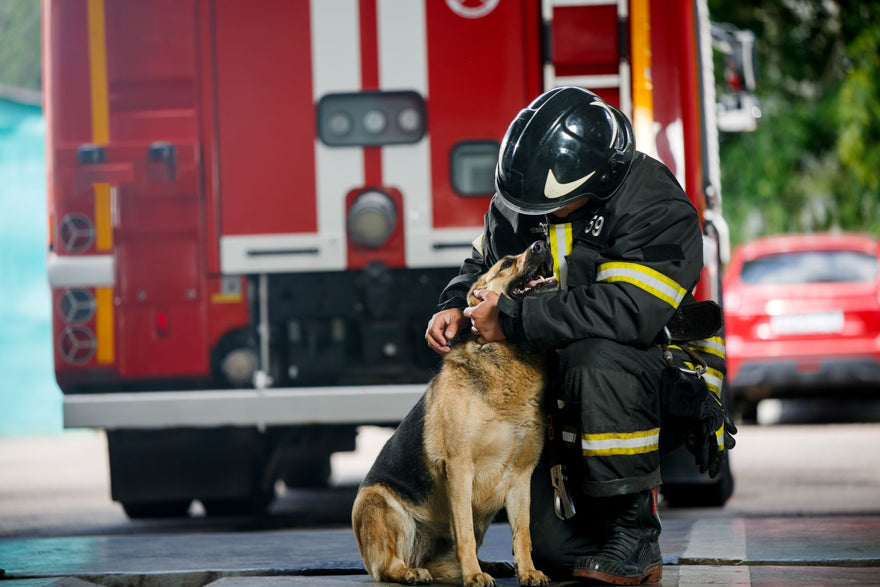 June is National Pet Preparedness Month! While you should be prepared for any type of emergency year-round, this month offers an important reminder to include your pets in your family's emergency plans as well!
Disasters can happen anywhere and at any time and can take on countless different forms, from barn fires and flooding caused by violent storms to earthquakes or even widespread power outages. Depending on where you live, possible natural disasters may vary from hurricanes to wildfires and everything in between. Being prepared for all types of emergencies can help keep the situation under control and give everyone the best chance at staying safe!
Have A Plan!
Having a useful, flexible plan in place can take out a great deal of the stress in an emergency! Take this opportunity to update any plan you already have in place and make sure every member of your family is included so everyone can know what actions to take, even if they are left alone.
It is also a good idea to update your friends and neighbors as they might be a valuable asset during an emergency and working together can help everyone have a better chance at remaining safe.
In addition:
Ensure all animals have some form of identification!
Evacuate animals earlier, whenever possible! (Map out primary and secondary routes in advance)
Ensure destinations have food, water, veterinary care, and handling equipment.
If evacuation is not possible, animal owners must decide whether to move large animals to a barn or turn them loose outside.
Pack A "Go Bag"!
You might not have a lot of warning before a disaster strikes so having a bag prepacked full of everything important you might need can save you a lot of precious time!
Here is a list to get you started:
Food! Pack at least 7 days' worth of food for both you and your pets. (If you use canned food include a can opener! Or stick with pop-tops instead.)
Water! 7 days' worth of bottled water. (Rotate regularly)
Medication! (Both prescribed & over the counter, check expiration dates!)
Extra collar, harness, halter, leash etc.
Copies of Medical Records/ Identification
Flashlight (Extra Batteries too!)
Blanket
Food/ Water Bowls
Toys/Chews
Carrier
Contact Info (Veterinarians, pet friendly hotels/shelters, friends & family both local and out-of-town)
Recent Photo (In case of separation)
First-Aid Kit (Include pet-specific supplies)
This is not a complete list so your "Go Bag" may look a lot different but that is okay! Know what your family (including pets!) need and remember it is better to be overly prepared rather than left with nothing!
Stay Informed!
You cannot be prepared without staying informed! Keeping on top of the ongoing situation can help you to make quick decisions that can ensure everyone's continued safety.
Here are some ways you can stay informed:
Pay attention to wireless emergency alerts for local alerts and warnings sent by state and local public safety officials.
Listen to local officials when told to evacuate or shelter in place.
Download the FEMA app and get weather alerts from the National Weather Service, for up to 5 separate locations anywhere in the United States.
Always bring pets indoors at the first sign or warning of a storm or disaster.
While no one is ever 100% ready for a disaster, a good plan can make all the difference! Keep in mind your pet's unique needs and include them in any plans made and enjoy the peace of mind it brings! 😊
---