Making pet travel safe and fun!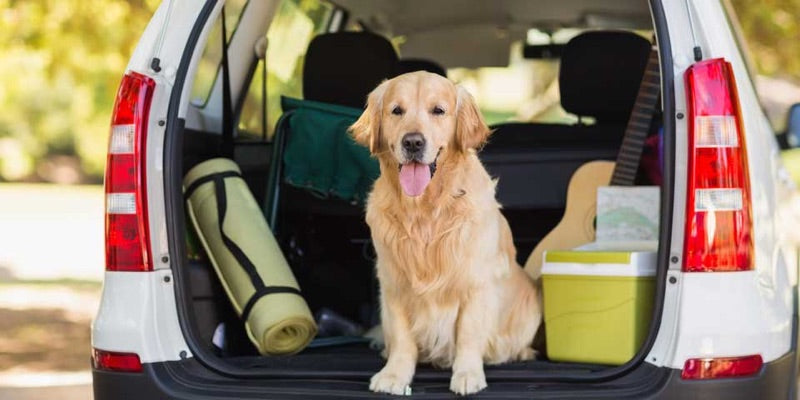 With Summer now in full bloom, we are taking our animals a lot of places.  We visit the lake, the beach, go camping, trail riding, and many more.  This creates so much excitement for your pet that we need to remember to give him or her the tools to handle it all!
 When traveling with your family member we all need to remember to have lots of water and snacks for them, just like we do for us.  You can purchase healthy treats to go at your local pet or tack store, this way you are not giving him "junk good", I think of it like my kids, the more junk food they get, the crazier they act! Just remember you want sustainable energy and happy pets!
 Never leave your pet in the car when it is hot…I'm sure you have all heard this multiple times.  But we all still need the reminder that it just gets HOT in the car when sitting in the sun! For example, on a 78-degree day, the temperature inside a parked car can soar to 100 in just minutes, and on a 90-degree day, the interior temperature can reach as high as 109 degrees in less than 10 minutes. If we are all cautious, we can protect our entire family from this disaster that can happen in minutes!
Here are a couple other tips to consider when traveling:
Let your pet take breaks from the traveling in the vehicle. Everyone needs to stretch their legs! (weather it's 2 or 4 legs) This gives everyone a chance to run around and burn off some anxiety and energy.
Always have some kind of Identification on your pet. With all of the unfamiliar surroundings, it's is better to be safe than sorry.  This way you can always be reached if your pet wonders off or if you get separated.
Keep your pet comfortable! Bring his favorite blanket or bed. Having the smell of home keeps your pet familiar and calms them down from all the excitement. It is like us bringing our favorite pillow, it just makes everything better!
Use Life Jackets when in a boat! Safety is always the #1 priority. Just like us, your dog deserves to be safe too!
Bring toys for your pets! Just like our kids (and adults) We like having our things…when you bring his toys, you have more interaction and set aside play time! Keeping play time is so important and besides, that is what makes traveling with your family fun!
Happy people equal happy pets. Stay positive in situations. The less stress we have, the less stress your pet has.  Family members respond to each other, if it's a positive everyone is more relaxed and ready to enjoy the trip!
*We want to tell everyone to have a wonderful summer, have fun and be safe!
---