Pups...Treats...and The Holiday's!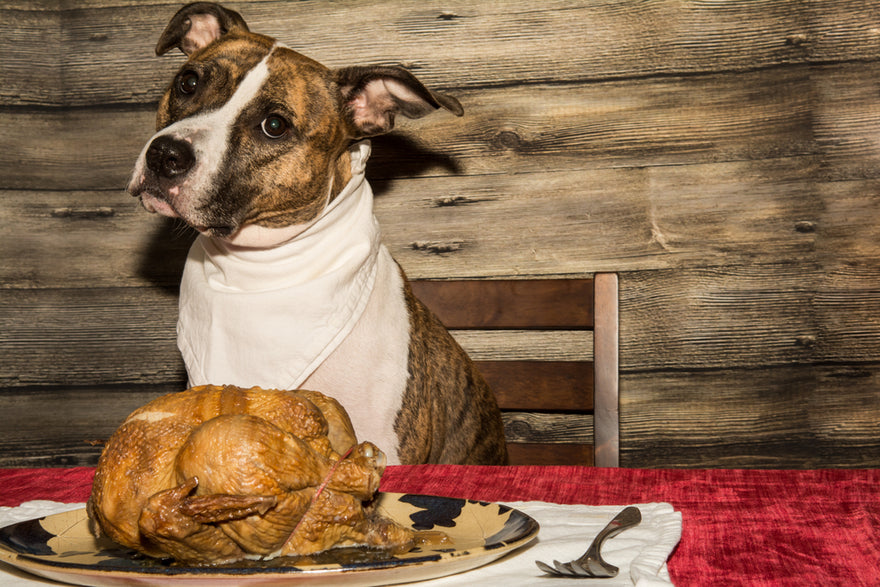 Pups...Treats...and The Holiday's! 
When thinking about your four legged friends and the Holidays, what comes to your mind? I'm just gonna guess here...
How many treats or what kind of food is my dog going to get from people giving table scraps after dinner, or thinking he needs a treat because everyone else is getting one? Well you can keep it real simple! Have a limited amount of dog treats in a canister placed on the counter (where everyone can see them), with a label that says..."These are (dogs name) Dog Treats for Today. One would be great, but I only have so many for the Whole Day.  Please No Human Food, I would Rather Eat These!" Happy Holidays, (dogs name)! In creating something like this, people should get the message so you don't have to ask someone not to feed him. (we don't want hurt feelings) Besides it could be a great topic of conversation!
Another option to help keep your pup from getting too many treats is to just say, "Hey everyone, please don't give (dogs name) any table scraps or human food today because we don't want his belly to get upset! And don't worry he has his own holiday treats:)"  Saying things in a positive way, like an announcement or casual conversation, usually comes off pretty simple.  When you choose a way to do this, remember it is for your four legged family member and your just protecting him :) 
How can I control stressful situations for my pup and my guests without having to put my pup outside (especially when it's super cold)? If your dog is used to being inside, you can always let your guests know in advance that your pup will be there. This way you will have an idea of how the interactions could go. Not only your pup could be nervous, but so could some of your guests. There are other options to help keep everyone calm too. You could give your pup a Calming supplement before everyone comes over. There are lots out there, whether it be a treat, pill, or powder. You can also contact your Vet for suggestions.
Another simple idea is, your pup might also be more comfortable in another room. Utilize your resources and create a "Safe Place" for your four legged family member. The laundry room, bedroom, or bathroom (not the one your guests use!:) can always make good areas. Also put some nice music on for him so he doesn't hear all the distractions. Give him his bed, a favorite blanket, toy, something to chew on and some water in case he gets thirsty. Choose Things that make him comfortable. You know your pup and what he loves:) 
The last part I want to stress on is, Please give your four legged family member some attention in all the chaos! Whether he is in the same room or in a separate room, there is a lot going on during the holidays and just like us, or our kids, your pup needs some extra attention too!
Have a Wonderful, Safe, and Fun Holiday Season!
---